Florist Melbourne
Same Day Flower Delivery Melbourne
Flower delivery in Melbourne with an option for fresh flowers to be delivered on the same day.
Free Flower Delivery Melbourne

We, Florist Melbourne, deliver your order for FREE to 240+ Melbourne Suburbs!
Same-day delivery for orders before 12:30 pm!
Trusted Florist Melbourne
We are delivering happiness around Melbourne every single day.

Check out our reviews!
Need Help?

We accept online international fresh flower orders for your loved ones here in Melbourne. Talk to one of our floral designers and get the best advice 😉
For any needs, occasions, styles, colours and tastes!
Melbourne's Best Rated Florist
Flowers not only look beautiful but can also induce a smile on the face of whomever you send flowers to. Our Florist Melbourne specialises in flowers, gifts & weddings. Flower Club is an Ivanhoe east based florist, provides same-day flower delivery to the majority of Melbourne suburbs (Heidelberg, Carlton, Brighton, Richmond, Ashwood, Balwyn and so on) for from $65. Order Now!
A Local Melbourne Florist You Can Trust For All Occasions
With Flower Club, you can enjoy the same-day flower delivery Melbourne service to every corner of Victoria seven days a week. However, we want you to place the order before 2 pm so that we will get some time to handcraft the flowers and get them delivered in the best possible condition.
Whether you browse our flowers online, chat with us on the phone, or visit our flower shop in Melbourne, The Flower Club you're guaranteed the same exceptional service. Our experts have many years of experience designing floral arrangements for big events. They always go the extra mile to ensure same day flower delivery across Melbourne for our customers to take their breath away.
Florist Melbourne
Flowers not only look beautiful but can also induce a smile on the face of whomever you send flowers to. If you live in Melbourne and have an upcoming occasion that you need flowers for, you can order flowers online at Flower Club, we have the best-rated florist Melbourne team who deliver the flowers on the same day. We can offer same-day flower delivery across Melbourne if you make orders before 2 pm. As one of the leading
flower delivery
service providers in Melbourne, we will guide you through the options available and handcraft the perfect flower bouquets for you.
As one of the leading florist providers in Melbourne, Flower Club promises to offer competitive pricing, same day flower delivery across Melbourne on high-quality flower bouquets & floral arrangements of all shapes and sizes. Our expert florist team can create floral arrangements for a wide range of occaOur expert florist team can create floral arrangements for a wide range of occasions including
Christmas
,
New Year
, Anniversaries, Birthdays,
Valentine's Day
, New Baby, Sympathy, Congratulations, Mother's Day, Father's Day, Get Well Soon, Graduation, Thank You and Just Because. No matter the size of your budget, venue or bridal party, we can help you pick and arrange roses, carnations, lilies, gardenias, orchids, frangipanis, dahlias, daisies and lots more. Tell us a little about your requirements and we'll point you to the perfect flowers.
Best Seller Flower Arrangements
There is something in my head that always says Flower Club when it comes to buying flowers. Maybe it's because of the service they provide or maybe the beauty of their cuts...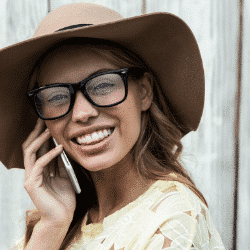 Daily Fresh
We cut them early in the morning, sell them later in the day 😉 Feel the freshness by shopping at Flower Club
Sustainability
Super important factor that never get ignored at Flower Club.
Aussie Growers
We love them and sure you do! Let's support our growers and help them grow with their beautiful flowers.

Perfect Place For All Floral Needs
Arrangements Of Smiles With Flowers
Any special event approaching? Or planning to bring a sweet smile with a surprise gift? The talented team of Flower Club is here to make that happen with ease. You will find us the best florist in terms of budget and quality.
Flowers are the reasons that bring an instant smile to the face of the receiver.
You will not find a better gift than flowers to express your feelings and emotions to your loved ones. We have flowers for all special occasions and events. Flower Club is equipped with passionate and dedicated florists that are ready to deliver top-notch service throughout Melbourne. We cover the entire area of Melbourne at no extra cost.
You will never have a shortage of options with Flower Club. We source fresh flowers from Melbourne specialists flower growers. Our expert florist collects gorgeous flowers from the Melbourne market early in the morning and prepares them to sell in the same morning. With our fast and reliable service, you can easily send your selected flowers to recipients with a goodwill message.
Our florist dedicatedly works to deliver the best possible service to the customers. Flower Club supports the local farmers of Melbourne and buys the best flowers from them as per season. This is why we guarantee that we only use fresh flowers to make arrangements that remain fresh for a long time. We are always ready to fulfill all your floristry requirements.
Try to place your order before 2 pm if you want us to deliver the order on the same day. You will receive both larger and smaller flower arrangements with us under your budget. We deliver our flowers with utmost care and in a timely manner.
We understand what is important for making the recipient and customer expectations fulfill. As per your taste, style, budget, and choice, we create personalized flowers arrangements. As a result, our customers experience a hassle-free process of placing orders.
REVIEW
Customer's thought about Flower Club
We are not saying that we are the best, but we are thrilled that the best chose us!
They are amazing!
Firstly I have to mention that their shop size is perfect and standard, I've never been in the shop that big with lots of space to browse around the shop. In addition they are very kind and respectful to their
Alexander Davidof
Customer
It's lovely to see that the Flower club is growing every day. I've lived in Melbourne for many years and the flower club has grown very well. I love indoor plants and happy to see that you are bringing a variety of them into the store. Will always buy my plants from you.
The best service in town
They offer a well-priced and huge variety of products. Bought a Poinsettia for 1/3 of the price that I saw on other florists websites. You will pay the real value here
George Mckenzy
The best service in town
They offer a well-priced and huge variety of products. Bought a Poinsettia for 1/3 of the price that I saw on other florists websites. You will pay the real value here
George Mckenzy
The best service in town
They offer a well-priced and huge variety of products. Bought a Poinsettia for 1/3 of the price that I saw on other florists websites. You will pay the real value here
George Mckenzy
Beautiful Bouquets
Amazing floral designers and pricing!
Flowers are like you can't find anywhere else!
Lovely shop.
Alistair Acker
My Favourite Florist
Such a professional florist (gift shop), I can't believe that I bought a bunch of flower, my favourite plant and a bar of chocolate all at the same place! By visiting them, You will save lots of time finding your gift. I'll do that every time.
Jack Roland
Best Orchids
I'm in love with their orchids. How they can be this beautiful and last for a really long time. That's really awesome. I will promise to always come and buy my orchids from you.
If you need something to make your house beautiful buy Flower Club's orchids. The team were kind and supportive.
Allen Hudson
Handpicked Flowers Just For You.
At Flower Club, we know that a gift reflects your emotion and feeling to the recipient. So you can easily brief your requirements with us to get the bespoke flower arrangements. If you are a little confused about what will be best suitable, we can help you select your preference. With affordable rates, you will find great options for flowers with us. No combination is difficult or impossible with the florist of Flower Club as we have well skilled and trained professionals with us. We have something for every occasion such as Christmas, New Year, Anniversary, Birthday, Funeral, Mother's Day, Valentine's Day, Wedding, New Baby, Get well soon, Sympathy, Congratulations and Thank you. Our skillful floral designers and 5-star delivery team are waiting to make your loved ones happy and delighted.
You can easily discuss your needs and requirements with our florist, and we will get that arranged easily. You only need to spend a minute to get your order done.
Find our floral arrangements spectacular as we handpick every flower to make that.

We create flower bouquets as per the needs of the client.

You will get same-day flower delivery throughout Melbourne.

The prices of our flower arrangements are reasonable.
You can easily place your order from our safe and secure website in just a minute. Also, you are most welcome to give a ring at (03) 9497 1349 for further information.
Wedding Bouquets & Flower Arrangements Melbourne
With years of experience and expertise in the online flower delivery industry, we have become the preferred supplier of wedding flowers in Melbourne. Our wedding florists offer friendly guidance for providing same-day flower delivery across Melbourne, ensure that you get the very best wedding bouquets and floral arrangements for your special day.
Corporate Florist Melbourne
Whether you need flower arrangements for one-off events, reception areas or to welcome your esteemed clients, we can deliver the most spectacular corporate flowers that can enhance the values of your brand and business. All of our corporate bouquets are hand-crafted and can create a great impression on your clients and collaborators.
So, what are you waiting for? Explore our beautiful collection and place your order today or just give us a call at (03) 9497 1349 for personalised assistance.